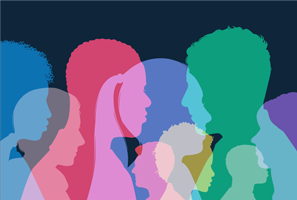 Addressing bullying situations strategies at Tier 3 level including identifying student needs, partnering with parents/guardians and selecting supportive action steps.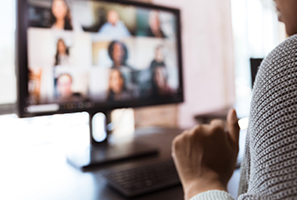 One of the best tools for decreasing the problems associated with bullying is to implement evidence-based prevention strategies.
Sample Letter to Schools
Keep a copy of the letter for yourself. It is recommended that you send this request to the principal by certified mail, return receipt requested. You should also send a copy of your letter to your school district's superintendent.
Adapted from an Education Law Center Resource, Rev 9/0820
YOUR ADDRESS
YOUR PHONE NUMBER
DATE
PRINCIPAL'S NAME
NAME OF YOUR CHILD'S SCHOOL
SCHOOL ADDRESS
Dear Principal [PRINCIPAL'S NAME],
I am the parent of [YOUR CHILD'S NAME], whose date of birth is [YOUR CHILD'S DOB].
My child was bullied at school. I am therefore requesting an investigation and a prompt response from the school district to ensure that the bullying will stop.
The bullying occurred on [DATE(S) OF BULLYING] at [TIME(S) OF BULLYING]. The bullying took place in [WHERE THE BULLYING HAPPENED]. The bullying involved [INSERT DETAILED DESCRIPTION OF THE BULLYING, INCLUDING THE NAME(S) OF THOSE STUDENT(S) WHO WERE BULLYING YOUR CHILD]. Witnesses of the bullying included [NAMES OF ANYONE WHO SAW YOUR CHILD BEING BULLIED].
I request that the school interview all persons who were involved in or who witnessed the bullying. After the investigation, please intervene with the students responsible for the bullying in order to ensure that the bullying stops. For more information on how to prevent bullying at school, the district can contact the Center for Safe Schools at (717) 763-1661.
Should you have any questions about this request, please contact me at [YOUR PHONE NUMBER(S) AND/OR EMAIL ADDRESS].
Thank you.
Sincerely,
[YOUR NAME]
Referral Protocol for Suspected Bullying
Professionals who work with children may use this protocol to identify information and resources that are available to support bullied students and their families.
Step 1: Assess the Problem
Gather information about the situation and determine if bullying or harassment has occurred.
What happened?
Did the child experience bullying, harassment, conflict or something else?
If bullying, what role did the child play in the bullying situation (target, bystander or perpetrator)?
How has this experience affected the child?
Step 2: Inform and Support.
What type of information and support does the child or family need?
Provide appropriate information about the bullying dynamic, safety planning and information about how adults can support and follow-up with involved students.
Step 3: Refer for Additional Support, if appropriate.
Would the child or family benefit from social/emotional evaluation or support?
If the child is experiencing physical symptoms or emotional distress, an assessment may be warranted. Refer the child/family to the appropriate professional for evaluation and support.
Step 4: Inform of complaint processes, if appropriate.
Does the behavior violate criminal law, civil law or professional standards of practice?
If a crime was committed, parents or school administrators may file a police report. If a child's civil rights were violated, parents may file a formal complaint with the US ED or PHRC. PDE accepts complaints about educator misconduct. An attorney can help a family determine if a civil lawsuit is warranted.
Step 5: Provide advocacy information.
Would the child or family benefit from additional support in advocating for the child's needs?
Provide information about victim services or other advocacy options.
Bullying Prevention Resources